Advanced Ortho and Spine's Joint Program provides expert total and partial joint replacement, including muscle-sparing hip and knee replacement, resurfacing of the hip and knee, as well as complex joint reconstruction and the treatment of periprosthetic fractures. Find relief from knee and hip pain with our joint replacement team.
Want to learn about our shoulder and upper extremity specialties?
Total & Partial Knee Replacement
More than 10 million Americans suffer from knee arthritis. Osteoarthritis is the most common cause of degeneration of the knee. This degeneration can be thought of as "wear and tear," which happens as people age. Rheumatoid arthritis can also cause degeneration, though it is less common. Arthritis can cause pain and swelling in the knee that gradually increases over time. Over time, the cartilage wears out and the bones contact one another. This contact is the cause of pain, swelling, and difficulty bearing weight. After x-rays and a diagnosis, our surgeons will determine the best treatment plan for individual patients. Conversative, nonsurgical options are the first line of defense. These include physical therapy, anti-inflammatory medications, weight loss, activity modifications, bracing, and joint injections. If patients do not experience pain relief, surgery may be an option. The most common surgery is knee replacement, also known as total joint arthroplasty. This is a commonly performed surgery, which involves the surgeon removing arthritic cartilage and bone and implanting a prosthetic joint in the knee. If a total replacement is not needed, the surgeon may perform a partial replacement. This means they only remove the affected surfaces, not the entire joint. The decision between total and partial replacement will depend upon degeneration, age, and more.

Advanced Ortho and Spine provides customized minimally-invasive total and partial joint replacement. Our joint replacements are performed at the Summit Medical Center Total Joint Replacement Center. Knee replacement surgery has a long-proven record of being successful surgical treatment for patients with knee arthritis when nonsurgical options have failed.
Total & Partial Hip Replacement
Hip arthritis is thought to affect 1 in 4 Americans. Genetics, aging, previous injuries, hip dysplasia, and a host of other factors can cause arthritis. Hip Arthritis symptoms usually include pain in the groin, thigh, and buttocks. It can also cause reduced mobility and limited and painful range of motion. This makes simple activities, such as tying shoes, standing up and down, and walking, difficult for many patients. Conversative, nonsurgical options are the first line of defense. These include physical therapy, anti-inflammatory medications, weight loss, activity modifications, water therapy, and sometimes joint injections. However, there is no cure for hip arthritis. If these conservative treatments fail to relieve pain and patients qualify, hip replacement surgery may be an option. Hip replacement is a surgery that requires one of our surgeons to replace the ball and socket in the hip. Over time, as the cartilage wears out, the bones in the hip begin to rub against one another. This is the source of pain. In a total anterior and posterior hip replacement, the entire joint is removed, and a prosthetic joint is implanted. In a partial replacement, only the affected surfaces, instead of the whole joint, is replaced. This replacement can relieve pain and improve range of motion.
Advanced Ortho and Spine's joint replacements are performed at the Summit Medical Center Total Joint Replacement Center. As joint experts, we have seen hip replacement change patient lives and believe it is a good option for qualified candidates. Not sure if you're ready for a hip replacement? Read our Hip Replacement: When it it Time? blog post.
Unfortunately, due to things like aging, genetics and high use, there is an increasing change a person will develop hip or knee pain, particularly age 40 and onward. This is most likely due to wear and tear of the cartilage, causing damage and degeneration over time. Advanced Ortho and Spine is proud to offer joint resurfacing, which is often used as an alternative to joint replacement, aimed at treating painful conditions of the hip or knee in younger, active patients. The major benefit to resurfacing compared to traditional replacement is the preservation of bone. Joint resurfacing might provide a greater benefit to patients who would like to return to impact activities or those requiring a high range of motion. Alternatively, a patient for whom a total joint replacement can last the rest of their life might be a better candidate for a traditional joint replacement. As with any procedure, it is best to speak with an expert as to which option is right for you.
Complex Joint Reconstruction
Unfortunately, most people will experience hip or knee pain in their lifetime due to injury or aging. For some, the pain may reach the point of requiring surgical intervention. Advanced Ortho and Spine is proud to offer complex joint reconstruction of the hip and knee. Joint reconstruction is a surgical procedure used to repair and restore full function to a joint by rebuilding part or all the joint's architecture. As compared to a joint replacement, relief with joint reconstruction may be more temporary but with a shorter and easier recovery. As with any procedure, it is best to speak with an expert as to which option is right for you.
Did you know we offer convenient onsite physical therapy?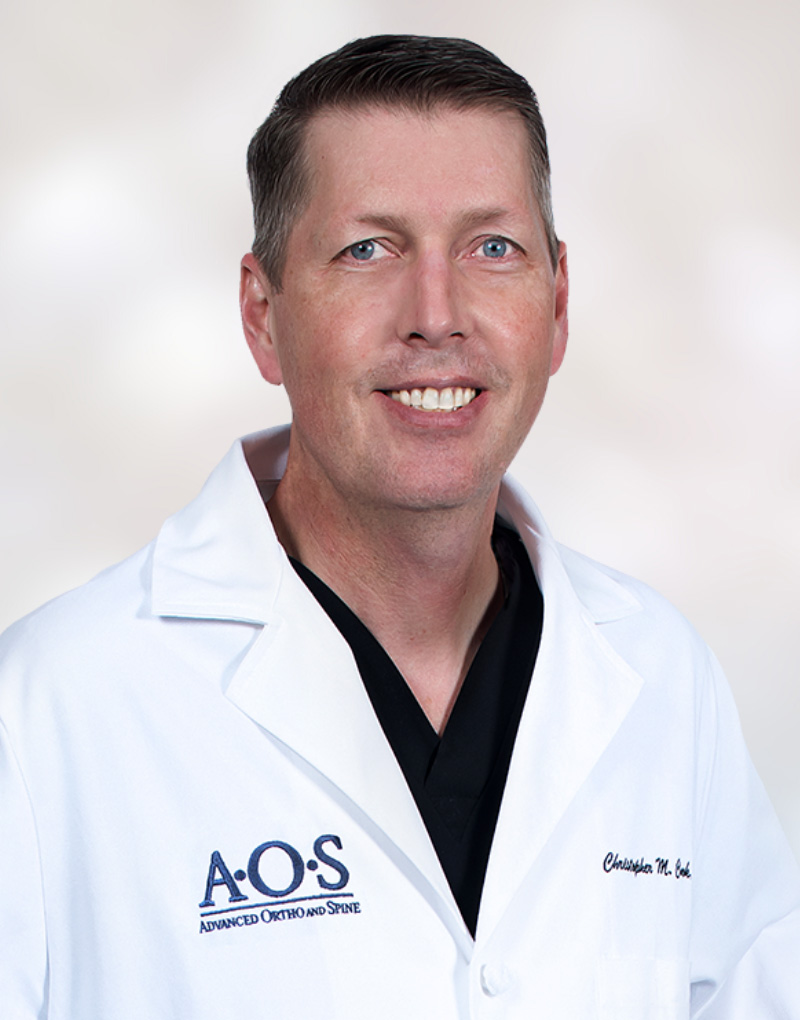 Board-Certified Orthopaedic Surgeon,
Sports Medicine & Joint Replacement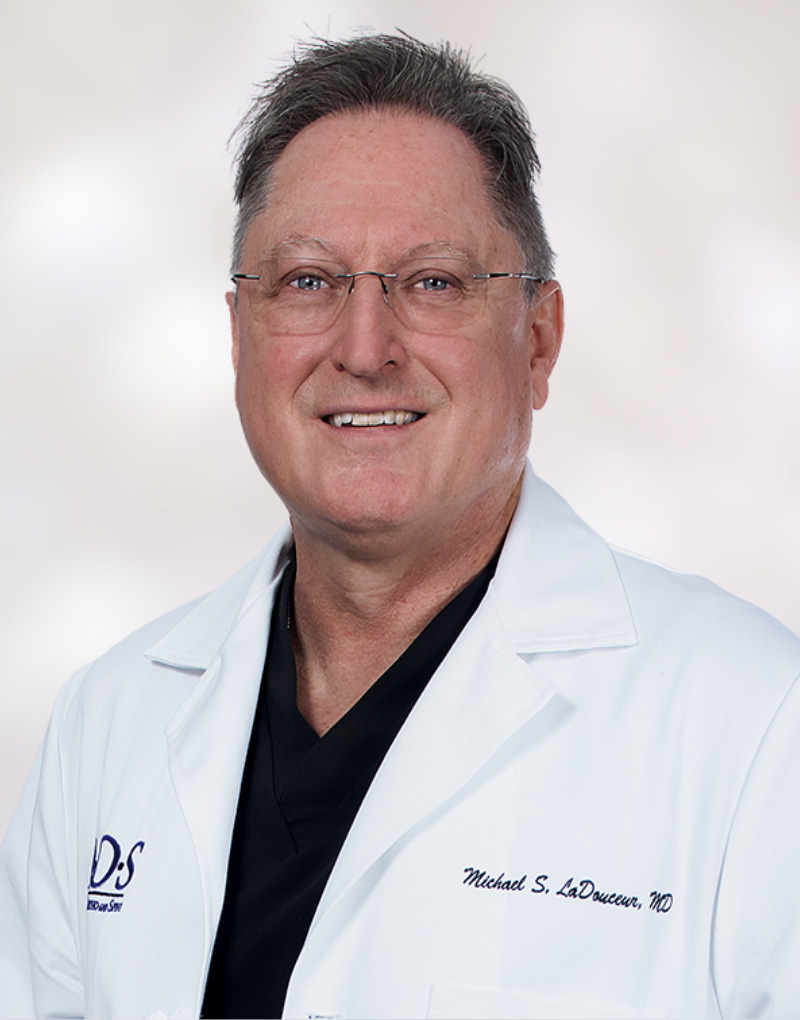 Board-Certified Orthopaedic Surgeon,
Sports Medicine & Joint Replacement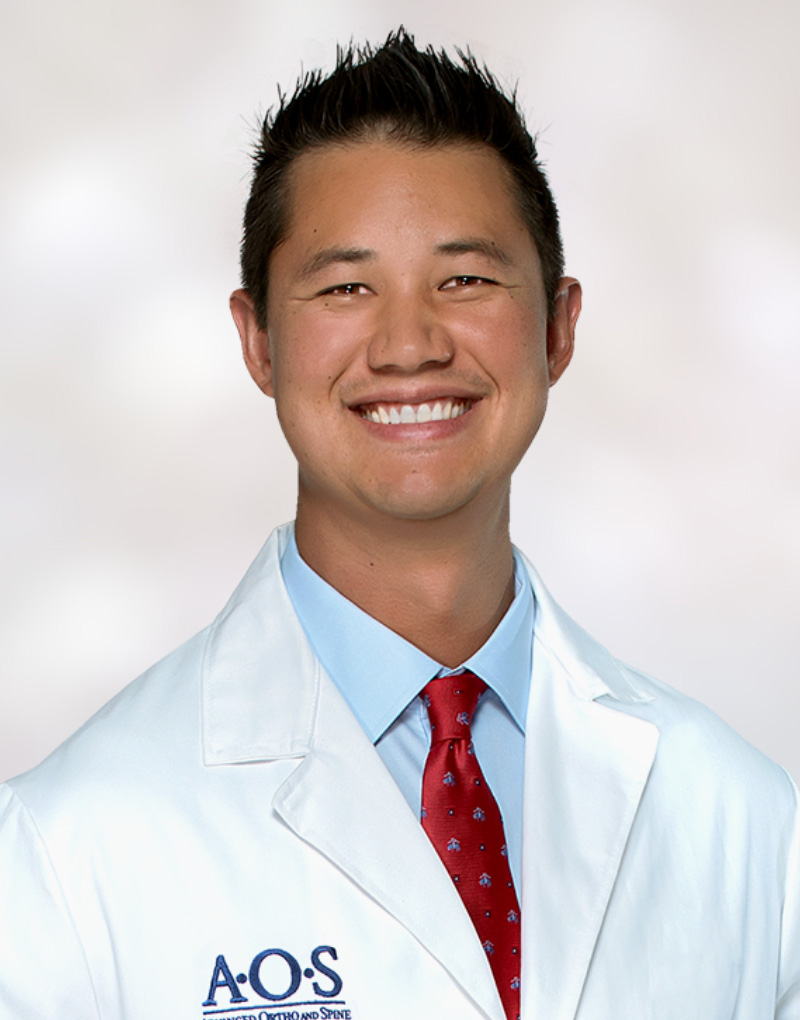 Orthpaedic Surgeon, Joint Replacement,
Complex Hip & Knee Reconstruction
Want to learn more about our specialties and procedures?
WANT MORE TIPS + INFORMATION?
Advanced Ortho and Spine offers patient-centered care, which includes patient education. Learn more about conditions, treatments, practice news, and more on our blog.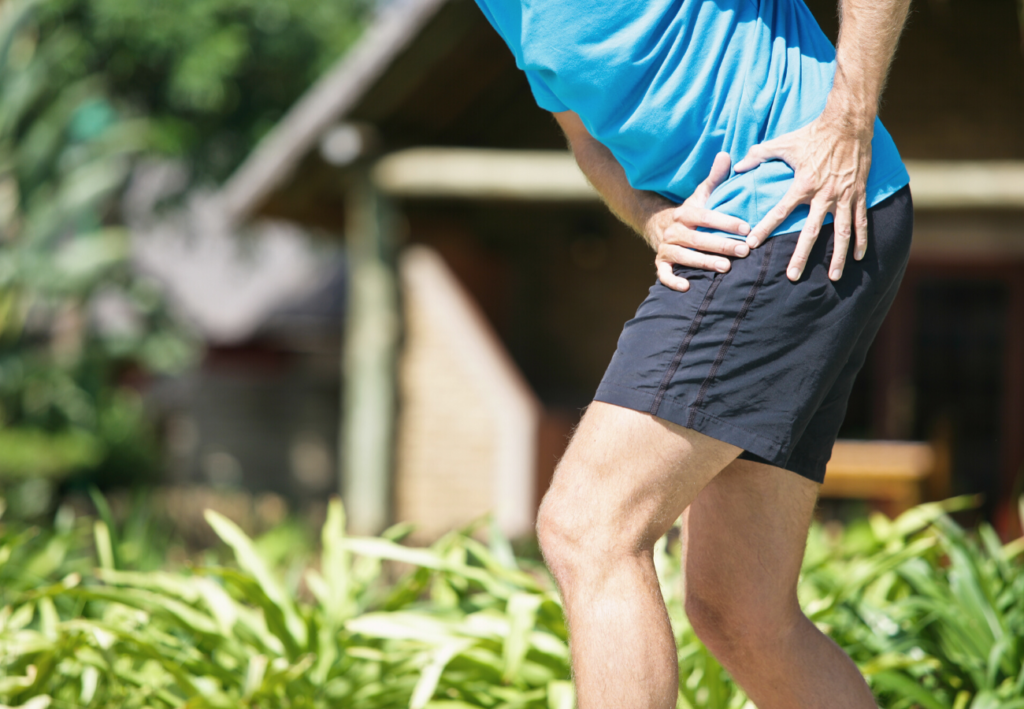 Millions suffer from hip arthritis each year. If you have had unresolved hip pain, you know how it can affect your daily life, making simple tasks difficult. Yet, it can be difficult to know when …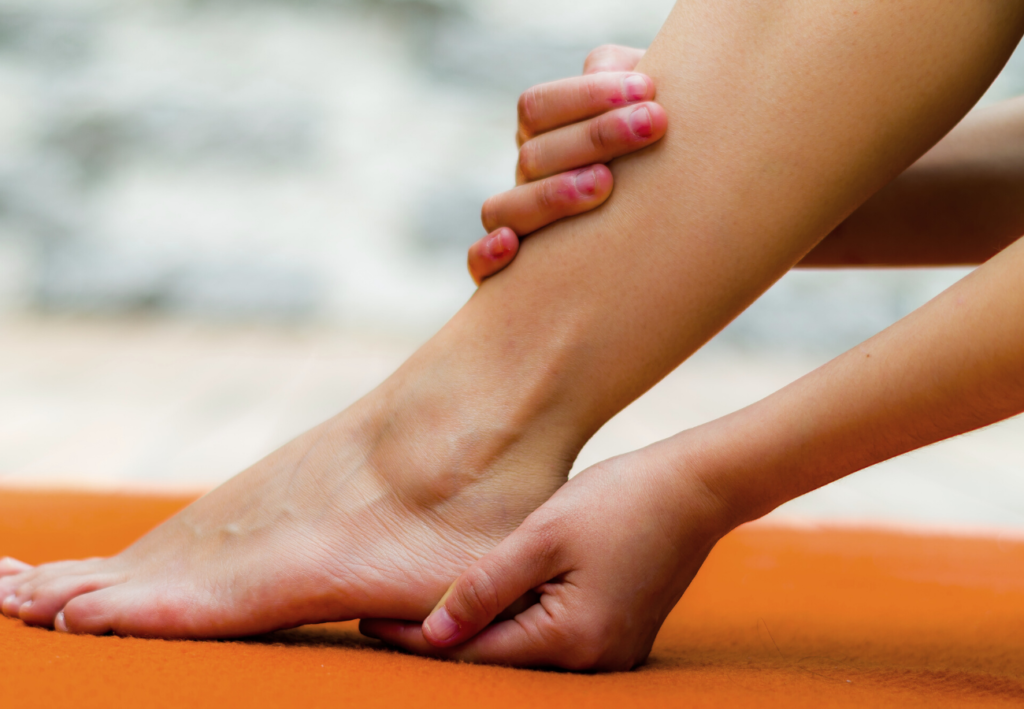 Do you have heel pain? If so, you're not alone. In fact, the majority of Americans say that they have experienced foot and ankle pain at some point in their life. Moreover, of that majority, …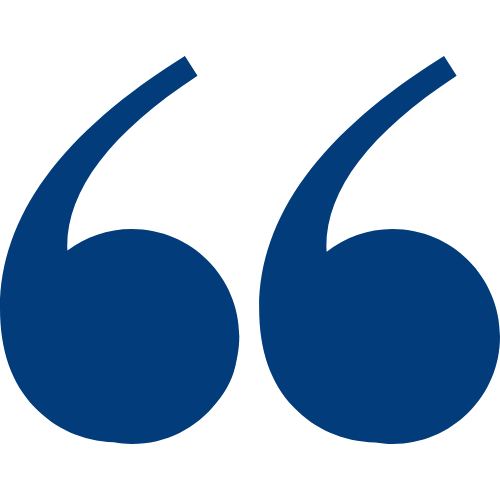 Dr. Cook recently replaced my right hip. He did the left 3 years ago. Love this doc! He is so professional and had an easy going bedside manner. He explains everything in understandable language. He even called me with MRI results when he was on vacation. The staff, from the front desk, nurses/assistants, appt dest and PT crew are helpful and caring. Dr. Eby worked me in a day Dr. Cook was not in the office and was equally as caring and professional.
-Lynn S.
Lebanon, TN
When our daughter broke her arm I was amazed at the level of compassion from the moment we checked in to the day we got the cast removed! Thanks AOS!!
-Todd K.
Brentwood, TN
I am very well pleased with this group. I have visited four of their doctors for different things. Dr. Patel operated on my neck several years ago. Dr. Eby takes care of my back/leg pain. Dr. LaDouceur just operated on my hand. Great job, can't tell it was operated on. Dr. Passmore fixed my foot fracture. Finally physical therapy group was amazing. You can't go wrong with AOS.
-Carol A.
Mt. Juliet, TN
I absolutely love this place. They are always courteous and professional. You actually get a live person when you call in; and they get me in quick, no matter what my issue is. Dr. LaDouceur knew exactly what was wrong with my shoulder at my very first appointment. After struggling for 3 months I finally found a place that fixed my shoulder. The surgery was quick and they've been wonderful in following up with my progress. My son is also a patient here, and I wouldn't go anywhere else. The entire staff are warm and friendly at every visit.
-Dana S.
Nashville, TN
Dr. Passmore and the physical therapy staff are great. They've taken great care of me over the past few years and some of my other family members as well. I'd recommend them to anyone! Very smart, encouraging, hard-working group of doctors and therapists!
-Jesse T.
Old Hickory, TN
I have been treated always in a sweet and professional manner each time I have entered the office. The ladies are always friendly and willing to help in any way. Dr. Patel always takes time to explain any questions you may have. I will definitely return if I have another need.
-Sharon T.
Tennessee Ridge, TN
Dr. Cook is a wonderful doctor. His bedside manner is fantastic. he makes you feel like you are his only patient. My mother has had total hip replacement under his care. We couldn't be happier with our doctor.
-Michelle M.
Hermitage, TN
Every single staff member always treats me with kindness and compassion. The doctors are awesome! Would (and already have) recommend this facility to anyone. You will NOT regret it!
-Robin T.
Hermitage, TN
The doctors, PAs, and staff here are great. I have been a patient here for 20 years and the staff hasn't changed. This practice offers the same great care even as it merged and grew.
-Patty L.
Nashville, TN
Dr. Eby and his staff are great!!! Dr. Eby is always cheerful and helps me with my back and sciatica issues! I highly recommend him!
-Roseanne B.
Mt. Juliet, TN