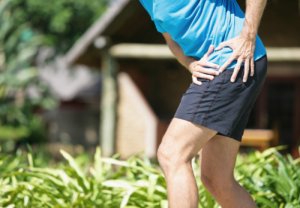 Millions suffer from hip arthritis each year. If you have had unresolved hip pain, you know how it can affect your daily life, making simple tasks difficult. Yet, it can be difficult to know when you are ready for a hip replacement. Hip replacement surgery is common, and about 2.5 million people in the United States are living with hip replacements today. But, how do you know if it's time? While every patient is different, we have compiled some signs that may indicate you should consider a hip replacement.
What is hip replacement surgery?
Hip replacement is when a surgeon removes and replaces part of the hip joint. The surgery can be done either as a partial or total replacement. In a partial replacement, the surgeon removes the ball of the hip joint. Total replacements require surgeons to remove and replace the ball and socket of the joint. In both cases, the arthritic surfaces removed are replaced with synthetic materials and metal hardware to stabilize the joint.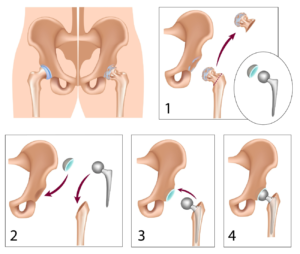 Most patients who get this surgery have severe osteoarthritis. Osteoarthritis is the most common type of arthritis and is also known as "wear and tear" damage on the joint. Usually, it is age-related and affects older patients. When the cartilage deteriorates, the bones begin to rub against each other. This causes pain in the groin, thigh, and buttocks. It can also reduce mobility and range of motion.
How do I know it's time for a hip replacement?
There are no universal criteria for this procedure. Each patient is different. Hip replacement is also not right for everyone. However, for qualified candidates, the surgery can be life-changing. Here are some signs that you may be ready:
Your pain is significant
Arthritis can be incredibly painful. Hip arthritis can be particularly painful and can make it hard to bear weight and do simple activities. Pain can also negatively impact your social and mental health, as well. These impacts should all be considered when thinking about how to treat your hip arthritis.
Other treatments have failed
Conservative treatments are the first line of defense against hip pain. Your doctor may recommend interventions such as anti-inflammatory medication, physical therapy, weight loss, water therapy, and joint injections. If none of these provide pain relief, a hip replacement may be right for you.
Your daily life is negatively impacted
Severe joint pain can make daily life difficult. Pain can make it more difficult to get out of bed, get dressed, clean the house, works, and much more. If pain is holding you back and decreasing your quality of life, it may be time to consider hip replacement surgery.
You have pain with even no activity
If your pain is constant, hip replacement surgery might benefit you. Most patients experience arthritic pain with activity. However, for some patients with severe arthritis or advanced joint damage, pain may be present even without activity.
You have severe arthritis or joint damage
There is no cure for hip arthritis. So, for many patients who do not respond to conservative treatment, hip replacement surgery is one of the only options for relief. Your doctor can help determine whether you quality.
Hip Replacement at Advanced Ortho and Spine
Deciding to have this surgery is a life-changing decision. It can be difficult to know when you're ready. Every patient is different. That's why it is important to discuss your options with a board-certified orthopaedic surgeon.  They can help you decide the best option for you and your lifestyle.
Dr. Christopher Cook, Dr. Michael LaDouceur, and Dr. Lee Swiderek are board-certified, fellowship-trained orthopaedic surgeons at Advanced Ortho and Spine. Our joint team provides expert knee and hip replacement surgery, joint resurfacing, and complex joint reconstruction at the Summit Medical Center. Contact us today to see if you qualify.
---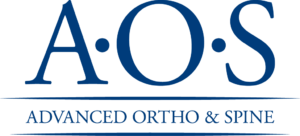 With two locations near Nashville in Mt. Juliet and Hermitage, Advanced Ortho and Spine provides patients with high-quality, personalized care while advancing orthopaedic excellence. Contact us today to learn more or to schedule your appointment.
Disclaimer:
This blog provides general information and discussions about health and related subjects. The information and other content provided in this blog, or in any linked materials, are not intended and should not be construed as medical advice, nor is the information a substitute for professional medical expertise or treatment.

If you or any other person has a medical concern, you should consult with your healthcare provider or seek other professional medical treatment. Never disregard professional medical advice or delay in seeking it because of something read on this blog or in any linked materials. If you think you may have a medical emergency, call your doctor or emergency services immediately.

The opinions and views expressed on this blog and website have no relation to those of any academic, hospital, health practice, or other institution.