FIND BACK & NECK PAIN RELIEF
Advanced Ortho and Spine's Spine Program provides comprehensive spinal care for conditions like back pain, neck pain, pinched nerves, bulging discs, herniated discs, spinal stenosis, osteoporosis, compression fractures, back, lumbar, and thoracic fractures, and more. Our team of surgical and nonsurgical spine specialists provides the latest advancements in conservative, minimally invasive care. Learn more about the specialties we offer, such as nerve blocks, injections, kyphoplasty, disc replacement, and spinal surgery.
Learn more about our locations and get in touch with us.
Anterior Cervical Discectomy and Fusion (ACDF)
Anterior Cervical Discectomy and Fusion (ACDF) is a common spine surgery for patients with a "pinched" nerve. The nerve may be pinched by a bulging disc or a bone spur. The sensation is usually described as a "crick" in the neck. Pain, numbness, and weakness usually radiate down the arms, too. The first line of treatment is conservative methods such as medication, physical therapy, and steroid injections. If these fail to relieve pain, patients may need surgery. Anterior Cervical Discectomy and Fusion is one surgical option. During ACDF, our surgeons make a small incision in the front of the neck. Through the incision, they then remove the entire disc between two vertebrae and replace it with a synthetic (plastic polymer) or bone spacer. This alleviates the pinched feeling. The surgeon then stabilizes the vertebrae to allow them to fuse. The vertebrae fuse over the next 2-12 months. Patients generally retain a full range of motion after recovery. At Advanced Ortho and Spine, most patients are able to have ACDF as an outpatient procedure.
Artificial Cervical Disc Replacement
Artificial Cervical Disc Replacement is a newer treatment option. Similar to the more common ACDF, this surgery is for patients with "pinched" nerves in the neck. However, the method is different. In Artificial Disc Replacement, the surgeon removes the disc. However, after removal, the disc is replaced with a device to maintain motion. This technique is similar to modern hip and knee replacement surgeries. Not all patients qualify for Artificial Disc Replacement. Qualifications depend on the patient's age, presence of arthritis, and other factors. The surgery, risks, and recovery are all similar to ACDF. Yet, Artificial Disc Replacement may reduce the chances of adjacent level degeneration. This is when the area of the spine around a cervical fusion is stressed, which can cause arthritis or a bulging disc. The artificial disc used has been shown to decrease the amount of stress on surrounding areas. This lowers the risk of adjacent level degeneration. The ideal patient for this technology is a younger patient with minimal neck arthritis who may have a disk herniation and a pinched nerve.
Kyphoplasty is a common operation for patients with a compression fracture of the vertebra. Fractured vertebrae are usually the result of osteoporosis. Osteoporosis is the thinning of the bone structure that often comes with age. Patients with osteoporosis are at increased risk of fracturing a bone, most commonly their hip, wrist or back. Elderly osteoporosis patients with fractured vertebrae in the middle or low back benefit most from kyphoplasty. These fractures are very painful. Once diagnosed, a fractured vertebra can be treated with a variety of treatments, such as back braces, physical therapy, activity restriction, and more. However, most patients will require surgery. Kyphoplasty is a minor, minimally invasive procedure. During Kyphoplasty, our surgeons make two small incisions in the back. Then, they use x-rays to see the bones and correct the fracture. Bone glue hardens and stabilizes the broken bone, relieving pain. Patients are able to go home the same day and recovery is quicker than traditional surgery. The incisions are so small, they don't even require stitches. At Advanced Ortho and Spine, we typically help patients relieve 70-80% of their pain after Kyphoplasty. For more information on compression fractures and the kyphoplasty procedure, check out our kyphoplasty blog post.
Procedure Overview: Kyphoplasty
In this procedure overview video, Dr. Mitul Patel, board-certified orthopaedic spine surgeon, discusses Kyphoplasty, a common procedure for patients with compression fractures. He explores the main causes and symptoms of compression fractures and gives an in-depth explanation of what the kyphoplasty procedure is and how it helps ease the pain and other symptoms associated with compression fractures. Learn more about compression fractures and Kyphoplasty in this video.
An Anterior Lumbar Fusion is a procedure to alleviate pain in the lumbar, or lower, back. This back pain is often caused by degenerative disc disease. This is where the disc has worn out and collapsed, or where the disc has slipped and become unstable (spondylolisthesis). During Anterior Lumbar Fusion, one of our surgeons approaches the spine from the lower abdomen. Approaching from the lower abdomen does not disturb the back muscles. As a result, patients may experience less surgical pain and faster recovery. Once the surgeon approaches the spine, they expose the disc and remove it. Then, a synthetic (plastic polymer) spacer is placed between the vertebrae. The spacer is stabilized and grafted, allowing it to fuse over the next 2-12 months. Anterior Lumbar Fusion is typically performed as an inpatient procedure, and most patients stay in the hospital for two nights after surgery.
Posterior Spinal Fusion is a common procedure to treat disabling lower back pain. Most often, patients who have this type of surgery suffer from spinal stenosis or spondylolisthesis. Spinal stenosis is the pinching of the nerves in the lower back by bone spurs. Spondylolisthesis is when a vertebra "slips." This is caused by arthritis and can cause pain and instability of the lower back. Many patients also experience pain, numbness and weakness radiating down the legs. During a Posterior Spinal Fusion, our surgeons make an incision on the back. The painful vertebrae are fused together using bone graft materials and titanium rods and screws. Surgeons do this by removing the disc in the affected areas and replacing it with a synthetic (plastic polymer) spacer. The spacer is secured to the bone with bone graft material and metal hardware. This allows the vertebrae to fuse over time, restoring stability and relieving pain. Posterior Spinal Fusion is an inpatient procedure, and most patients stay in the hospital for 2-3 nights after surgery.
Lumbar fusion is a common procedure. Most patients have lumbar fusions due to spinal deformity, spinal arthritis, spinal stenosis, or fracture. Our surgeons perform a number of lumbar fusion techniques, including anterior (abdomen) and posterior (back) approaches. The newest technique, however, is the lateral approach. A lateral approach means going through the side, or the "love handle" region. Lateral Lumbar Fusion is a minimally invasive surgery. During this procedure, our surgeons make small incisions in the side to remove the affected discs. Then, surgeons perform a fusion by replacing the disc with a spacer and securing it to the vertebrae, allowing it to fuse with the spine. The benefit of the lateral approach is that is disrupts less tissue because it does not require cutting through muscle. A Lateral Lumbar Fusion may not be right for every patient. Surgical decisions take many factors into consideration, and a surgeon can help decide the best option for individual patients. For qualified patients, though, Lateral Lumbar Fusion may be the best minimally invasive option to treat low back pain.
Minimally Invasive Lumbar Discectomy and Laminectomy
Advanced Ortho and Spine utilizes the latest advancements in minimally invasive technology to help patients feel relief with quicker recovery times. For patients with a ruptured disc or spinal stenosis, Minimally Invasive Lumbar Discectomy and Laminectomy may be a surgical option to reduce pain. These conditions usually cause radiating pain in the back and legs and can have a negative impact on quality of life and mobility. During this procedure, our surgeons use a tube that is placed between the muscles of the lower back. This minimizes the damage to surrounding muscles and promotes faster recovery. Lumbar Discectomy and Laminectomy can be performed with or without an accompanying fusion. Depending on the patient, this procedure can be done as an inpatient or outpatient operation.
Non-Surgical Spine Therapy
Epidural Steroid Injection (ESI)
Advanced Ortho and Spine's physical medicine specialist (physiatrist), Dr. James Eby, uses cervical, thoracic, and lumbar epidural steroid injections (ESIs) to treat pain that radiates from the neck and back into the arms and legs. These injections help to relieve pain and inflammation often stemming from an irritated nerve root in the epidural area of the spinal cord.
Facet joints, particularly of the lumbar spine (lower back), withstand a great deal of weight and stress over time, making them susceptible to injury and deterioration. Facet joint injections, an outpatient procedure, may be used to either diagnose or treat chronic upper, middle, and lower back pain, neck pain, and headaches. During this procedure, a local anesthetic (numbing medicine) and corticosteroid (anti-inflammatory medicine) are injected into one or more facet joints. If the injection temporarily lessens pain or improves mobility, it is determined that the facet joint(s) is the source of the pain.
Selective Nerve Blocks (SNRB)
A selective nerve block is primarily used to diagnose nerve root compression in the spine. It may help determine if spinal surgery is needed; and if so, how extensive the surgery would need to be. This outpatient procedure includes an injection of local anesthetic (numbing medicine) along a specific nerve root to determine if that nerve is the source of pain. In addition to being used as a diagnostic tool, SNRBs may alleviate the discomfort associated with nerve root compression when used along with an injectable steroid.
A medial branch block is an outpatient procedure used to diagnose facet joint pain. Pain from an injured facet joint may range from muscle tension to more severe pain of the buttock, lower, middle, or upper back, neck or back of the head. During this procedure, a local anesthetic (numbing medicine) is injected near the medial branch nerve, which stops the transition of pain signals from the facet joint. If pain is reduced and/or mobility is improved, the doctor will know which facet joint(s) has been causing the pain.
Sacroiliac Joint Injections
Sacroiliac joints connect your spine to your hip bone. A sacroiliac joint injection is an outpatient procedure used to diagnose and treat chronic lower back and buttock pain – which may extend into the back of the legs – caused by injury of the sacroiliac joint or surrounding ligaments. During this procedure, a local anesthetic (numbing medicine) and corticosteroid (anti-inflammatory medicine) are injected into one or both of your sacroiliac joints or into the ligaments surrounding the joints to determine amount and duration of pain relief and/or mobility.
EMG/Nerve Conduction Studies
An Electromyography (EMG) test is a test used to help diagnose certain injuries, conditions, and diseases, such as muscle diseases, neuropathies, carpel tunnel syndrome, pinched nerves, ALS (Lou Gehrig's Disease), muscular dystrophy, sciatica, radiculopathy, myasthenia gravis and more. During a nerve conduction study, the nerves are stimulated by small electric shocks, which artificially triggers them, so function is able to be measured.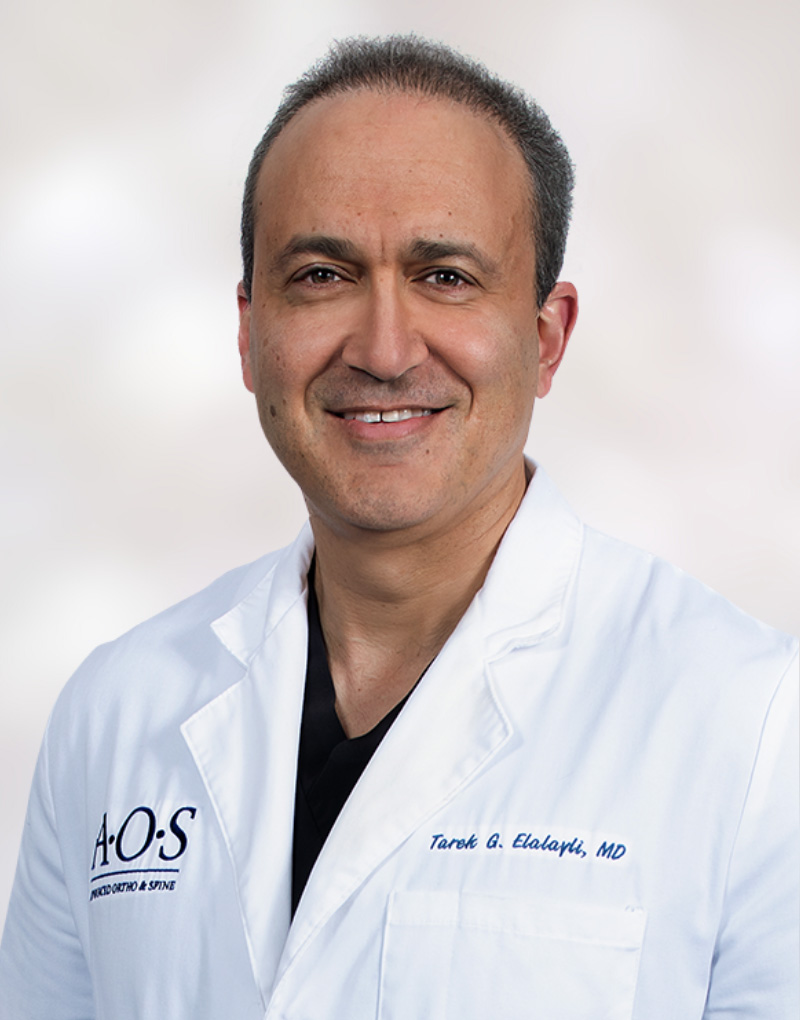 Board-Certified Orthopaedic
Spine Surgeon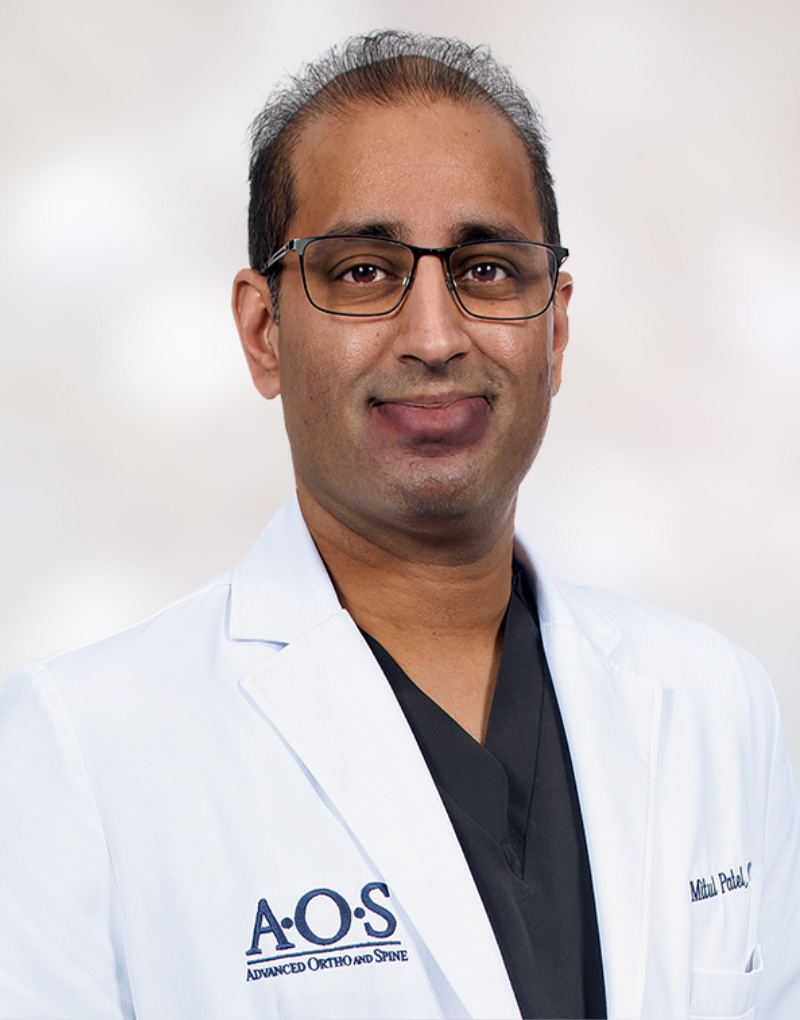 Board-Certified Orthopaedic
Spine Surgeon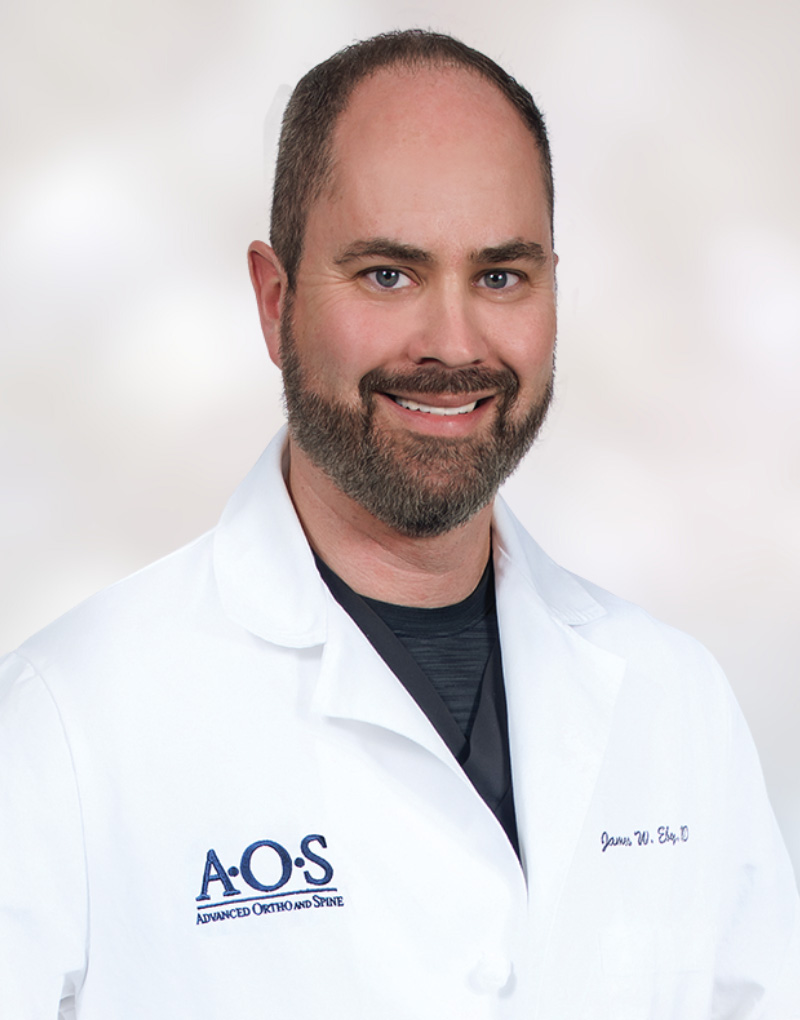 Board-Certified Physiatrist and
Non-Operative Spine
Want to learn more about our specialties and procedures?
WANT MORE TIPS + INFORMATION?
Advanced Ortho and Spine offers patient-centered care, which includes patient education. Learn more about conditions, treatments, practice news, and more on our blog.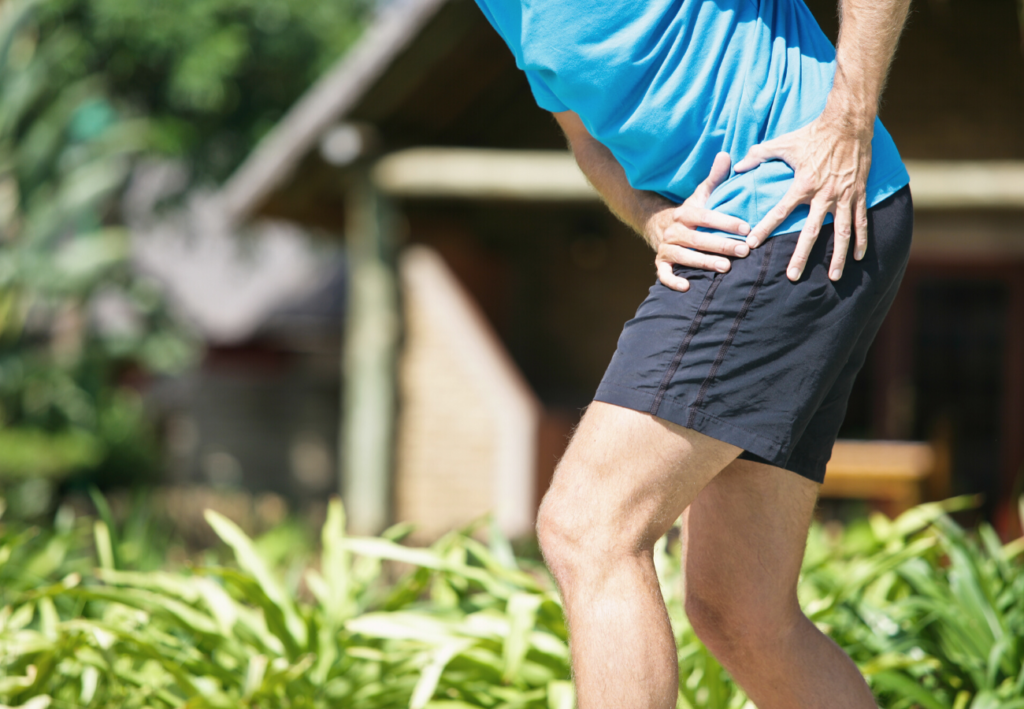 Millions suffer from hip arthritis each year. If you have had unresolved hip pain, you know how it can affect your daily life, making simple tasks difficult. Yet, it can be difficult to know when …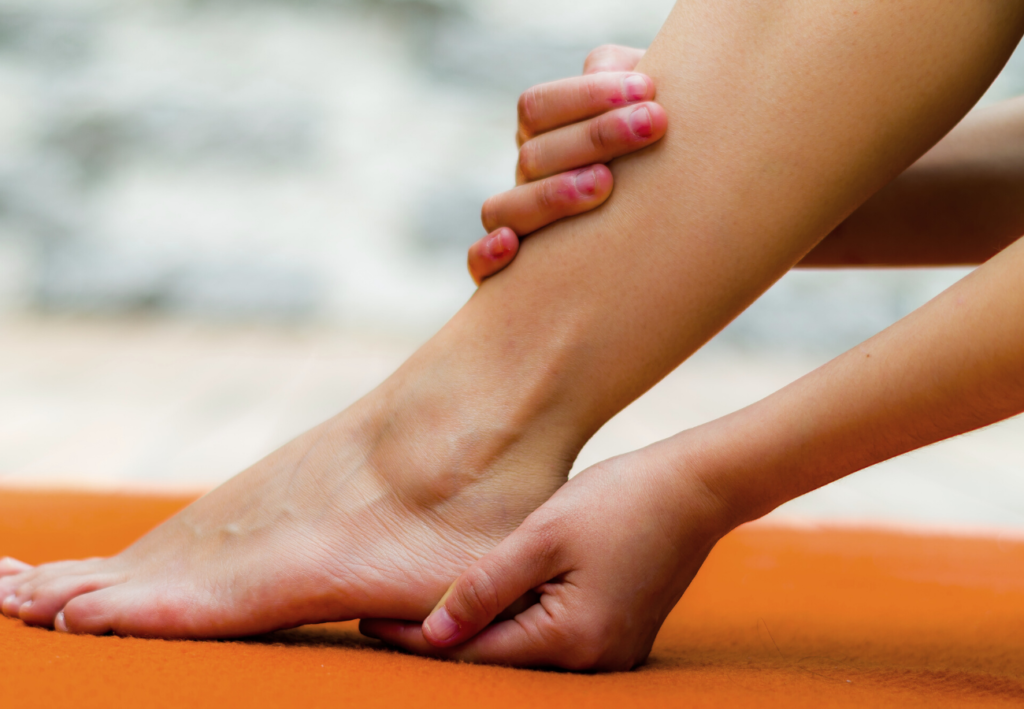 Do you have heel pain? If so, you're not alone. In fact, the majority of Americans say that they have experienced foot and ankle pain at some point in their life. Moreover, of that majority, …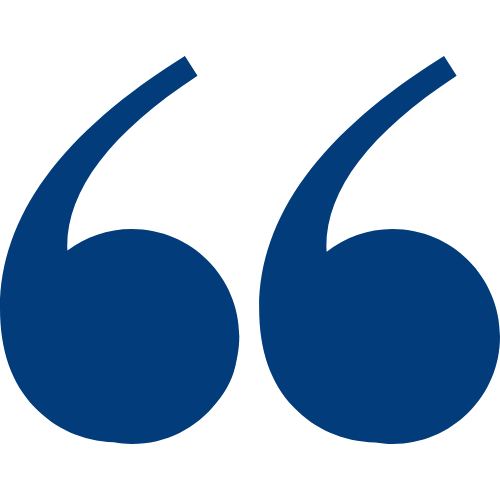 Dr. Cook recently replaced my right hip. He did the left 3 years ago. Love this doc! He is so professional and had an easy going bedside manner. He explains everything in understandable language. He even called me with MRI results when he was on vacation. The staff, from the front desk, nurses/assistants, appt dest and PT crew are helpful and caring. Dr. Eby worked me in a day Dr. Cook was not in the office and was equally as caring and professional.
-Lynn S.
Lebanon, TN
When our daughter broke her arm I was amazed at the level of compassion from the moment we checked in to the day we got the cast removed! Thanks AOS!!
-Todd K.
Brentwood, TN
I am very well pleased with this group. I have visited four of their doctors for different things. Dr. Patel operated on my neck several years ago. Dr. Eby takes care of my back/leg pain. Dr. LaDouceur just operated on my hand. Great job, can't tell it was operated on. Dr. Passmore fixed my foot fracture. Finally physical therapy group was amazing. You can't go wrong with AOS.
-Carol A.
Mt. Juliet, TN
I absolutely love this place. They are always courteous and professional. You actually get a live person when you call in; and they get me in quick, no matter what my issue is. Dr. LaDouceur knew exactly what was wrong with my shoulder at my very first appointment. After struggling for 3 months I finally found a place that fixed my shoulder. The surgery was quick and they've been wonderful in following up with my progress. My son is also a patient here, and I wouldn't go anywhere else. The entire staff are warm and friendly at every visit.
-Dana S.
Nashville, TN
Dr. Passmore and the physical therapy staff are great. They've taken great care of me over the past few years and some of my other family members as well. I'd recommend them to anyone! Very smart, encouraging, hard-working group of doctors and therapists!
-Jesse T.
Old Hickory, TN
I have been treated always in a sweet and professional manner each time I have entered the office. The ladies are always friendly and willing to help in any way. Dr. Patel always takes time to explain any questions you may have. I will definitely return if I have another need.
-Sharon T.
Tennessee Ridge, TN
Dr. Cook is a wonderful doctor. His bedside manner is fantastic. he makes you feel like you are his only patient. My mother has had total hip replacement under his care. We couldn't be happier with our doctor.
-Michelle M.
Hermitage, TN
Every single staff member always treats me with kindness and compassion. The doctors are awesome! Would (and already have) recommend this facility to anyone. You will NOT regret it!
-Robin T.
Hermitage, TN
The doctors, PAs, and staff here are great. I have been a patient here for 20 years and the staff hasn't changed. This practice offers the same great care even as it merged and grew.
-Patty L.
Nashville, TN
Dr. Eby and his staff are great!!! Dr. Eby is always cheerful and helps me with my back and sciatica issues! I highly recommend him!
-Roseanne B.
Mt. Juliet, TN